Gastronomic delights
AT RESTAURANT STYRIA
"Variety is what we're all about."
Your kitchen team
TASTY!
In truth: There are few regions of Austria more renowned for their food than Styria. It's not without reason that our culinary delights are famous well beyond our borders. Specialities such as pumpkin seed oil, 'Grazer Krauthäupel' lettuce, runner beans, Vulcano ham, all accompanied by the wonderful views of the rolling Styrian hills, are sure to get the juices flowing. Feeling hungry?
---
We also feature tasty vegetarian or vegan options every day. And we will be glad to meet any allergy or dietary intolerance related requirements you may have. Just tell our kitchen team, and we will conjure up a special culinary delight just for you.
---
"I can resist anything except temptation."
Oscar Wilde
Start your day with a wealth of diverse
Good morning! A good day starts with a extensive breakfast. Each mroning , our breakfast buffet welcomes you with the friendliness of the sun shining on the SONNREICH. Fresh milk, cheese, butter, fruity sweet treats or tasty hams on freshly baked local spelt or rye bread; or maybe you fancy something from our extensive selection of crusty pastries? Just try a bit of everything.
—
Breakfast:
daily from 7:00 am - 10:30 am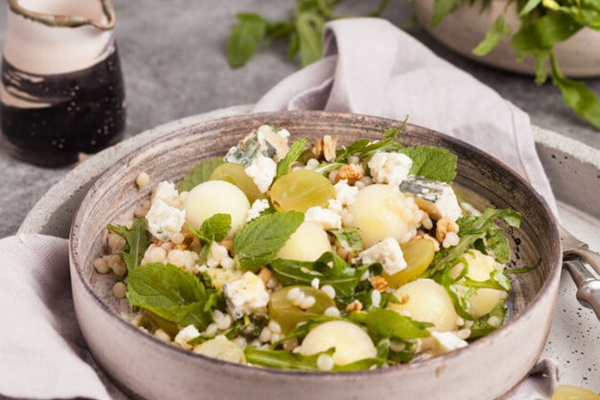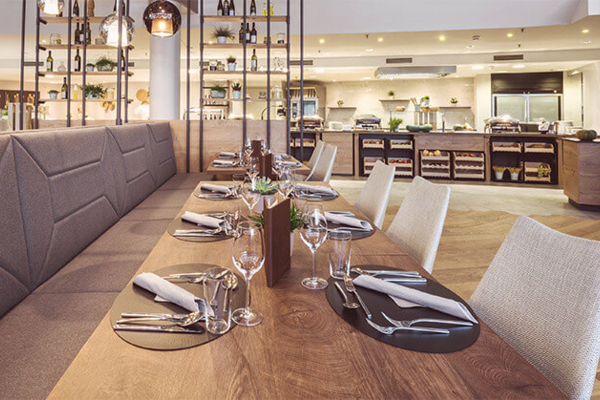 A REAL HIGHLIGHT
The SONNREICH's varie dinner buffet is the perfect ending of the thermal bath day in Bad Loipersdorf: with lusciously fresh culinary creations, tasty regional specialities or international cuisine. We put great emphasis on variety in out cuisine. This is partly because diversity is simply more fun. But also because we value a healthy, balanced diet with good-quality and regional ingredients.
—
Dinner:
daily from 06:00 pm till 09:00 pm THE SUNNY BAR
Fancy a cocktail or maybe a night-cap? At the Sunny bar you can enjoy world-class cocktails creations and fine wines in a stylish setting. Round up the day in a cosy atmosphere or enjoy live music every Saturday - at the best bar in the place.
daily open from 12.00 am
ENJOY THE REGIONAL DELIGHTS OF
Styrian cooking