Devote all
your energies to
relaxing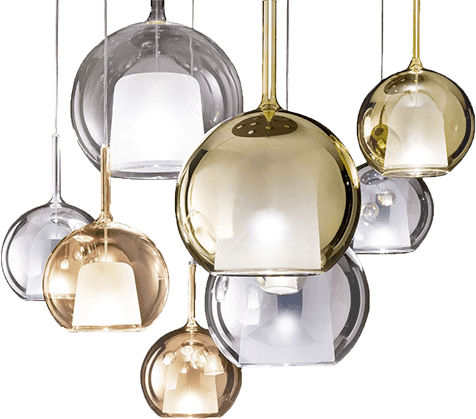 Where relaxation is at home
Simply switch off, just be, experience all the energy-giving power of nature up-close:
Now is exactly the right time. Nestling in the beautiful greenery of Eastern Styria, the SONNREICH is the ideal place to rediscover the harmony of body and mind. As a four-star thermal spa hotel in Bad Loipersdorf we offer everything you need to do just that: a truly natural experience, paired with supreme comfort, genuine warmth, and the right sense what is really important. The SONNREICH`s interior embodies the beauty of Styria`s Thermenland landscape, the mild climate with over 300 days of sunshine a year, and the gentle energy-giving strength of nature.
Water gurgles leisurely in the lobby, warm wood harmonies with fresh colours, and rays of sun tickle your nose. And right in the middle of all this, you can feel it: everything here is good for me.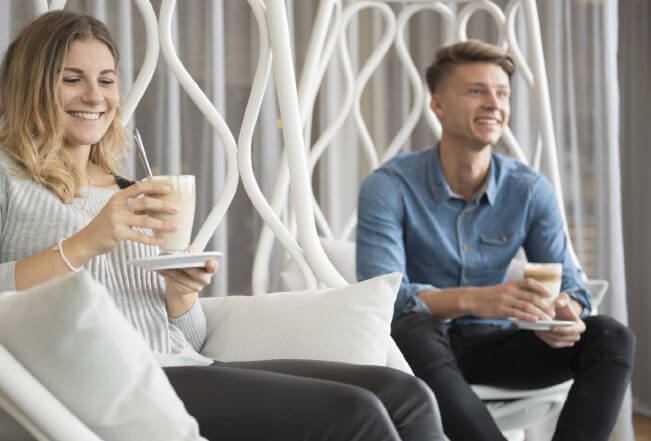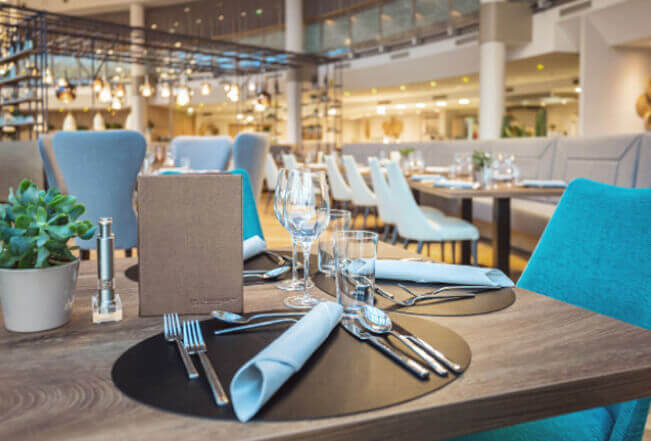 Goodbye daily grind - hello relaxation
We love the little suprises of the daily life. Nevertheless, you can rely on one thing above all else when you visit us:
complete relaxation - on every level.
Culinary, wellness and comfort on high standard are also important as well as the relaxing and heart warming atmosphere everyone can feel - wether are a guest or staff of the 4 star Thermenhotel SONNREICH in Styria. Treat yourself the best way possible. You deserve it!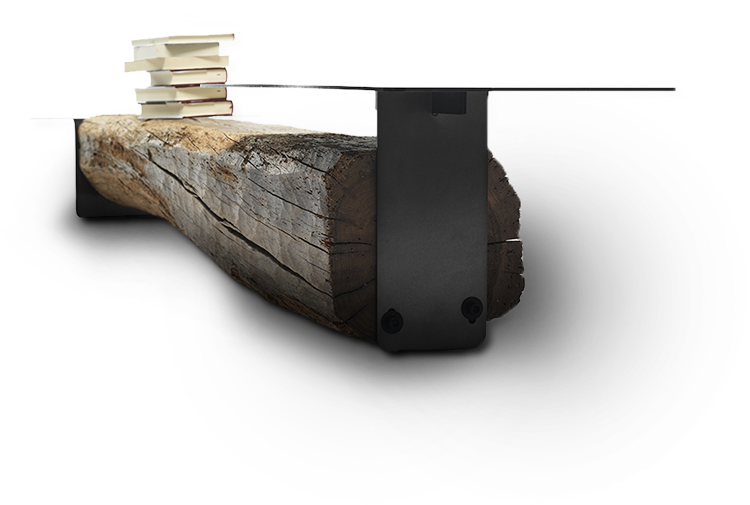 Art gallery
GET SOME IMPRESSIONS OF
DAS SONNREICH
Clips

Das Sonnreich Loipersdorf

Housekeeping at the hotel Sonnreich

Maintenance at the hotel Das Sonnreich
Get to know us!
Our Sonnreich employees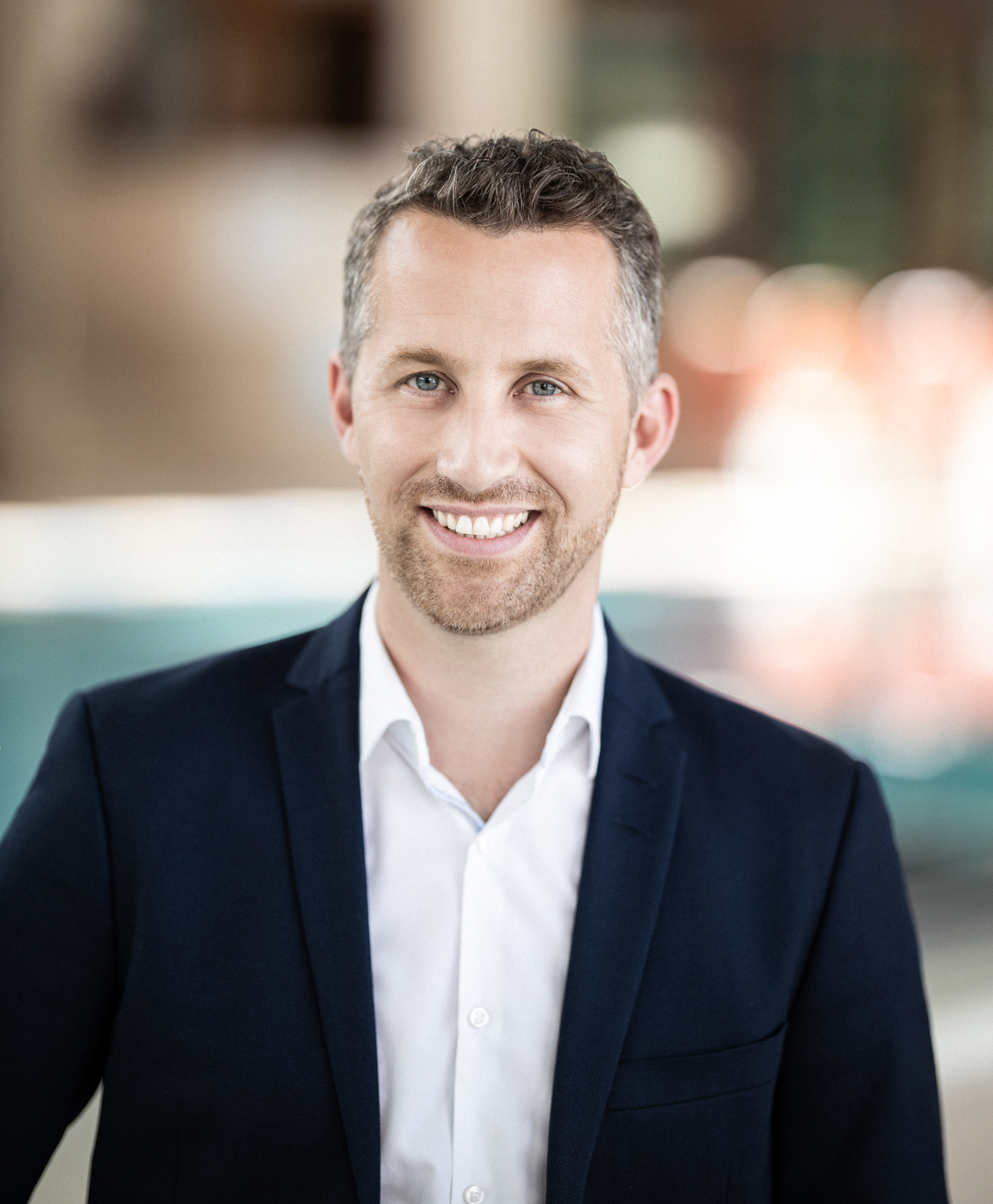 Our guests are our greatest asset.
Here, experiences are created and unique moments are created.
Feel good, enjoy the moment and recharge your batteries.
All this, and much more you can expect from us.
–
Welcome to the
SONNREICH ****
Your host: Philip Borckenstein-Quirini
Assessments
As you know - everyone has a different taste. But all agree in one point: At DAS SONNREICH you can relax perfectly.
How we like that? Excellent!
Your way to the Sonnreich
The 4 star hotel DAS SONNREICH is located at the thermal region Bad Loipersdorf, directly at the border with Burgenland and all relaxing fans can reach it easily from all over Austria.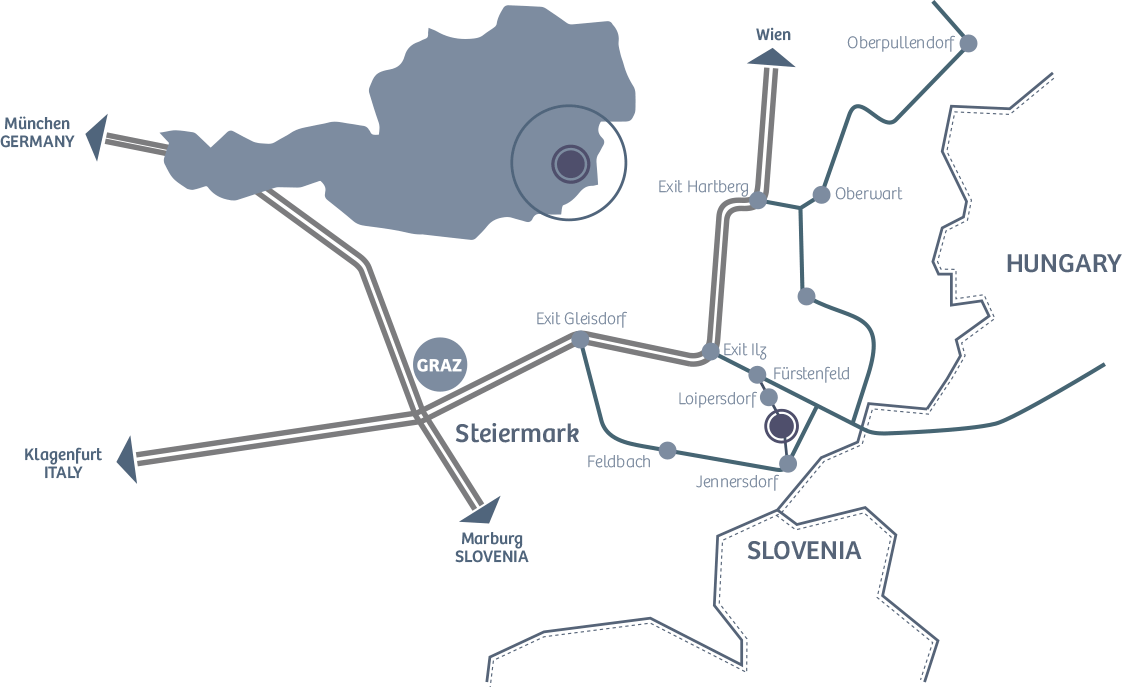 From Graz to DAS SONNREICH:
South highway direction Vienna (A2) till the exit Ilz – Fürstenfeld – Bad Loipersdorf
From Vienna and Lower Austria to DAS SONNREICH:
South highway direction Graz (A2) till exit Ilz – Fürstenfeld – Bad Loipersdorf
From Salzburg and West Austria to DAS SONNREICH:
Phyrn highway (A9) and south highway (A2) or via Carinthia at the south highway (A2) till exit Ilz – Fürstenfeld – Bad Loipersdorf
From Vienna to DAS SONNREICH by bus:
Thermenshuttle from Vienna to Bad Loipersdorf and back.
Recharge batteries
Charge your e-car during your stay with one of our 8 SMATRICS charging stations in the covered garage.
Get more information at our reception.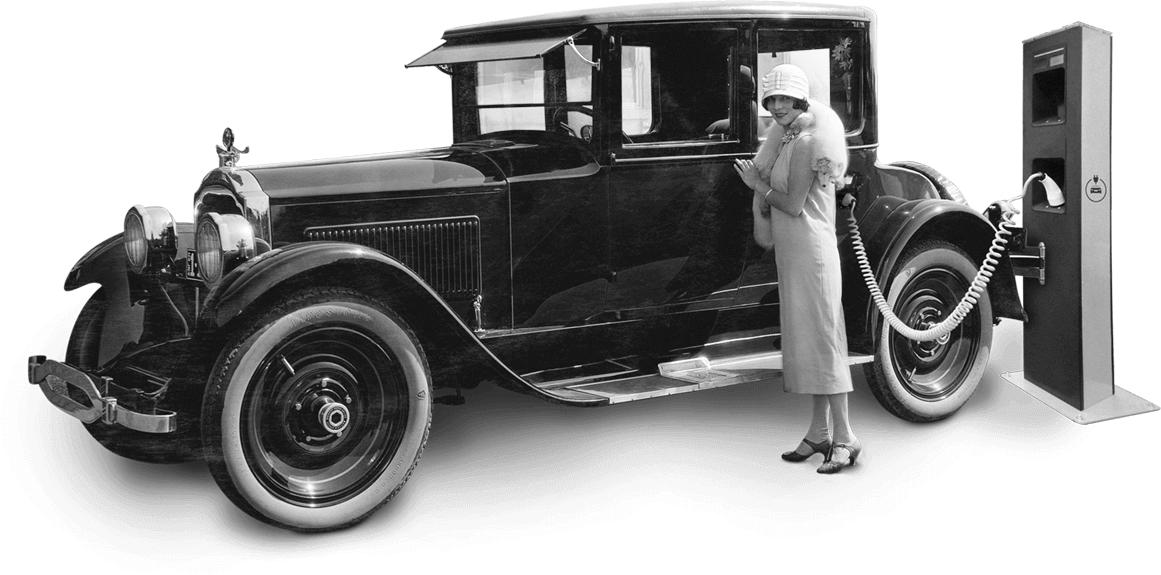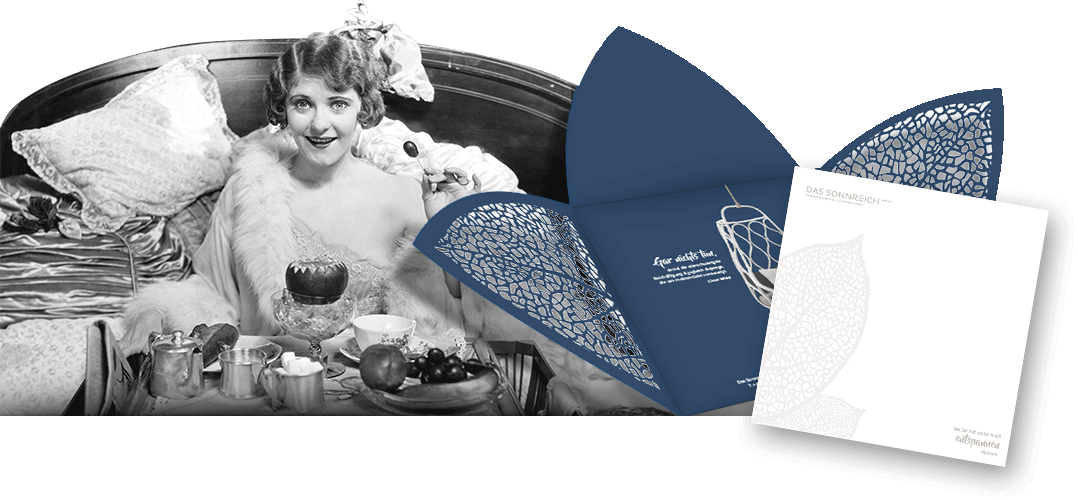 Relaxation the the best gift.
Give vouchers of pure relaxation and culinary highlights as a gift from the 4 star Thermenhotel DAS SONNREICH
What else could be nicer than being suprised by the offer of pure relaxation? Whether it's a voucher for a weekend stay, or for a special amount, or an invitation to our tasty brunch at the SONNREICH: delight your loved ones with the gift of a special break. Or just treat yourself - that's something you don't do nearly often enough after all!
Order your voucher now, either online or by phone +43 3382 / 20 000