Get activ

TIME TO EXERCISE
IN BAD LOIPERSDORF
Cycling
Freedom on two wheels
The wind in your hair, the sunshine tickling your nose, and the aroma of fresh herbs drifting up from the ground. That's how you might imagine to cycle around Bad Loipersdorf and the surrounding area during your activity holidays in Styria. Whether you undertake a trip around the gently rolling hills under your own power, or make it a little easier by using an e-bike, is of course entirely up to you. You can also choose to bring your own bike along or simply borrow one. Our activity hotel's reception team will be glad to help you plan your route and arrange bike hire as needed.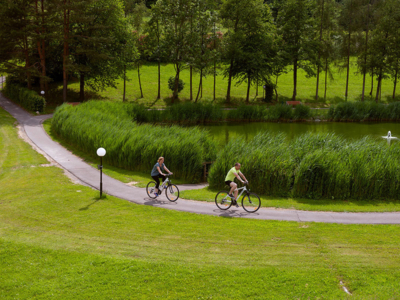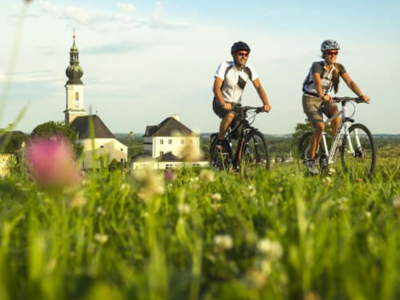 Cycling tours overview
A few hours, half a day, or a whole day – cycle routes in eastern Styria come in all possible lengths. Here are a few ideas: Römer tour
(25.4 km), Raabtal tour (37.8 km), Riegersburg tour (45.7 km), Neuhauser hills (62.9 km). We'll be glad to explain to you in person what each of the tours entails.
IN BAD LOIPERSDORF
Running
Explore the paradise during a run
The surrounding areas, and the entire thermal spa region around Bad Loipersdorf, are ideal for running/walking fans. The routes will take you along shady forest tracks or reveal panoramic views that are almost too beautiful not to stop for.
Away from surfaced tracks, the running/walking routes are as varied as they could be. Simply choose a route of the difficulty and length you want. From a quick 1.5 kilometre woodland run/walk to a 10 km panorama route around the gently rolling hills. Our reception will be glad to show you the routes.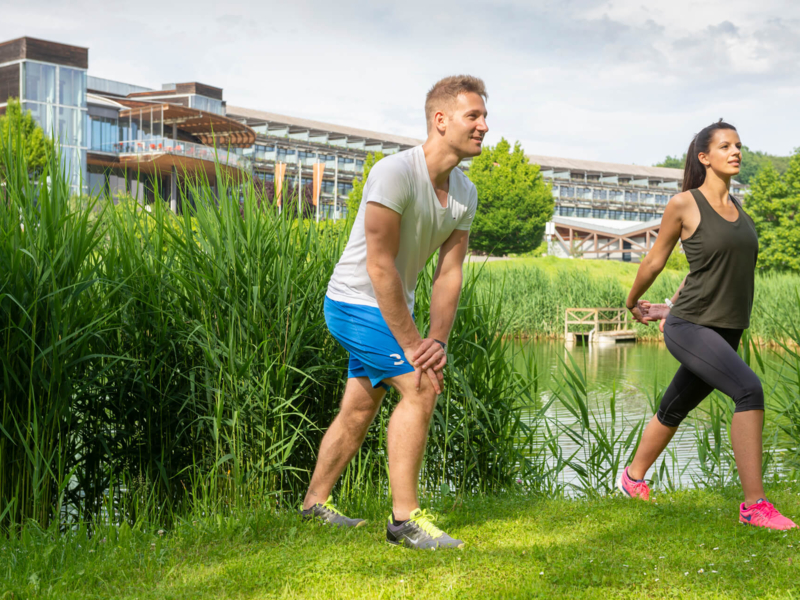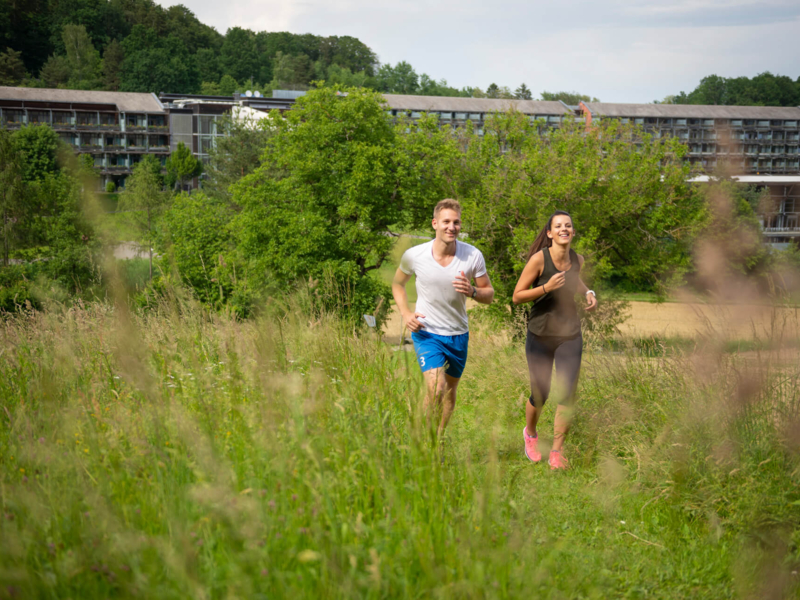 Right outside the door
Our hotel also features an approximately 4 kilometre long surfaced walking path right outside. It offers the opportunity for a gentle stroll around the immediate vicinity – even at night, because the walk is lit all the way.
IN BAD LOIPERSDORF
Experience route
Strength from inside and outside
Here in Bad Loipersdorf the journey truly is the destination, or rather: the experience. A widely varying circuit has been created around the thermal spa resort Loipersdorf to test the motoric skills of adults and children alike, featuring different stations around an approximately 3 kilometre course as a means of training motoric coordination and enhancing participants' perception for their own body. The circuit is bound to be fun for anyone, whether they are fitness and sports fans or regular couch-potatoes.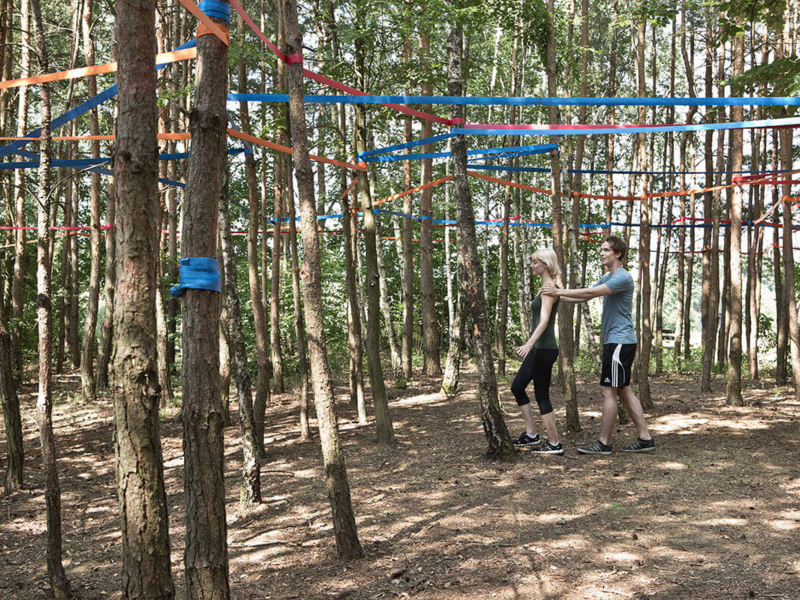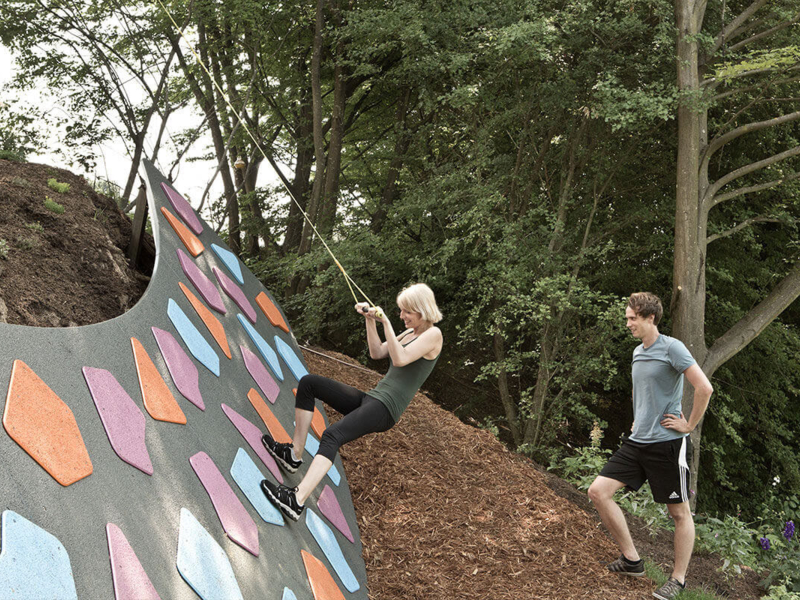 Powering up
The 'power hill' above the Loipersdorf thermal spa resort is a very special space of calm and solitude. A place to draw strength and find peace. Featuring impressive megaliths made of Waldviertel granite which underscore the power of the landscape. Touching them, leaning on them or – if you can – even sitting on them, is of course allowed.
IN FUERSTENFELD
Climbing
Gain some altitude while spending your activity holiday in Styria
Taking on a vertical ascent, with a firm grip and secure foothold, is a very special feeling. The tactics to employ on the way up are a challenge to the mind and body – and the celebration on reaching the summit is well deserved. Beginners and professionals alike can experience all that at the Alpenverein-Kletterhalle indoor climbing centre in Fürstenfeld.
It is one of the 10 largest indoor climbing centres in Austria, offering over 200 routes of all degrees of difficulty covering a total climbing area of 1,000 m². It also incorporates a boulder cave and provides training for beginners or anyone interested in enhancing their skills.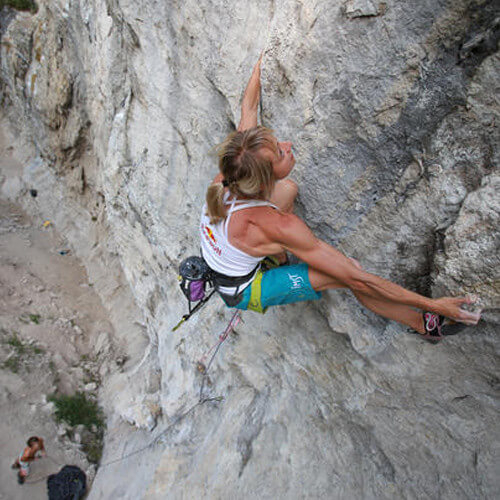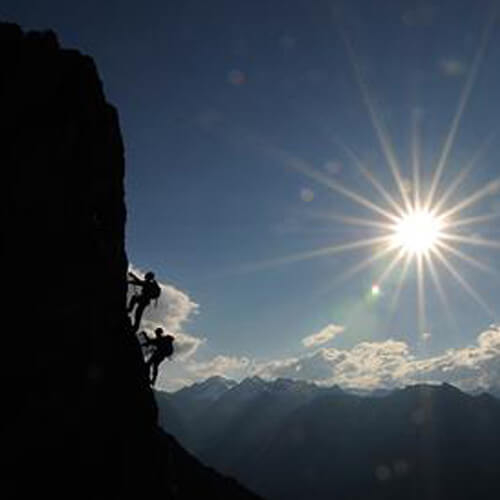 Abseiling with a difference
If you prefer your climbing experience outdoors, and enjoy roping down rock faces rather than clambering up them, we also have some tips in the surrounding area. The best abseiling centres are here:
IN BAD LOIPERSDORF
Tennis
Game, set & fun
When you come to visit us for your activity holidays, you'll have plenty of opportunity for a game of tennis if that's your sport. Close by the SONNREICH**** there are four superb open-air courts, as well as an indoor facility featuring three courts complete with lighting. You can choose to play amongst yourselves, or you can take the opportunity to polish up your technique with tutoring – either individually or in groups – from officially accredited trainers.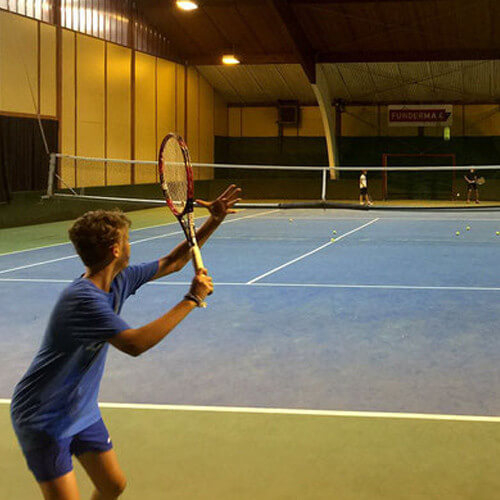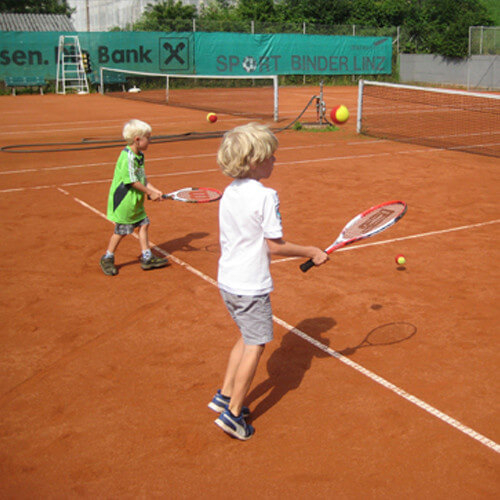 Reserved for you
Our reception team will be glad to book a court for you if you fancy a match at any time. If you'd rather play it safe and reserve before your arrival, you will find all necessary information here.

Stop with the stress after work - come to play Tennis!
Price per hour: EUR 30,- + Court

Professional tennis coach:
Kuznecova Alesya: +43 6602 280 414