Hotel
SP A
DIVE IN &
SWITCH OFF
Das Sonnreich
RELAXATION WITHIN YOUR GRASP
​​​​​Just a short walk from your room, our private in-house SONNREICH spa awaits you. As part of our four-star thermal spa hotel, our wellness area is sure to delight you with a wealth of relaxation facilities and therapy treatments. Maybe you fancy swimming a few lengths of our 38 metre indoor pool? Or pumping up your fitness in our state-of-the-art gym? And sometimes you just feel the need to sweat a little. Depending on how hot you like it, there's something for everyone: Finnish, birdsong or coloured-light sauna, steam room, or infrared booth. And you can then relax with a regenerating massage. Or have one beforehand; or in-between. And we can promise you one thing right now: You won't believe how relaxed you are.

Das Sonnreich
DAY SPA
Enjoy our DAY SPA even without an overnight stay. Simply relax and let the soul drift away.
INCLUDED SERVICES PER PERSON
spa kit bag including towels and bathrobes for the duration of your stay * use of the in-house spa and wellness area with Finnish sauna , infrared sauna, Chromotherapy sauna and sanarium, steam bath, Kneipp shower, relaxing rooms with waterbeds, 38 m indoor pool, fitness room with modern equipment * beautiful sun terrace * culinary delights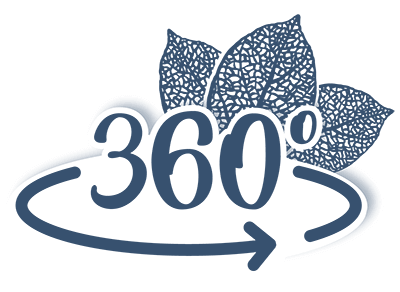 Das Sonnreich
HOTELPOOL
Like a fish in water
Simply dive in and swim off. Or just enjoy a relaxing wallow. In our 38 metre indoor pool you can do whatever you like.
pool opening hours:
07:00 am – 09:00 pm
For sure, you will find space for pure relaxation in your spa holiday in our spacious lounge area. Das Sonnreich
HOTELSAUNA
Sweat and relax.
Breathe in deeply, feel the heat on your skin, and just sweat away the stresses of everyday life. You can. In one of our range of saunas you can reset your system to the right temperature.
On our 1,000 square metre sun terrace you can relax after your sauna, enjoy the views of the green hills and top up lots of lovely fresh air.
Sauna opening hours:
10:00 am – 09:00 pm
Finnish sauna 90°
infrared sauna
chromotherapy sauna 70°
sanarium 60°
steam bath 45°
2 alphasphere loungers
relaxation room with waterbeds
hydro massage bed

Children under the age of 13 are not permitted to use the sauna. Of course, the spa area including the pool and sun terrace is freely available to our younger guests. Our Sonnreich
TREATMENTS & BEAUTY OFFERS
The Sonnreich will touch you…
We mean it quite literally. With a large number of beneficial massages, body and cosmetic treatments, get to know us better while we soothe your senses during your spa holidays.
Feel free to enjoy your treatment in the SONNREICH's in-house spa. Or you can also enjoy your chosen massage at the health centre of the thermal spa resort Loipersdorf, or in the Schaffelbad. That means we can help you relax and feel great wherever you might be.
Soft touch
Let yourself be pampered by a beauty treatment at our SONNREICH spa. Our team will make sure you and your skin will feel totally refreshed and full of energy afterwards.
Your way to your relaxation treatment
You can book our soothing massages and treatments from Monday to Sunday directly at our spa reception on the 2nd floor. Or just call us on +43 3382 20 000 7026. And you can of course make your appointment online too.
You will find details of our wide-ranging cosmetic offers in our Beauty folder. Just click into it and choose your treatment now.
For fitness fans
FITNESS OFFER
Featuring state-of-the-art cardio and strength equipment, our gym is ideal for fitness fans. It is open from 07:00 am to 09:00 pm for you to cycle, lift and pump to your heart's content.
Heavy weights are not for the youngest: So, for their own safety, children under 12 years of age are not allowed to use the gym unsupervised.
Rather be outside? No problem. The beautiful natural setting of the SONNREICH has plenty to offer. Click here for the activity offers.