Goodbye daily grind, hello relaxation!
Switch off, unwind, indulge and recharge. Preferably all in one?
Then you`ve come to exactly the right place.
Welcome to the
SONNREICH ****
Your host: Sandra Sifkovits
General manager of the SONNREICH

Stefan Winkler-Hermaden
Resident Manager
As a "veteran" of the hotel, Stefan has already experienced a lot, but every day is something new to discover. He likes to be in the hotel and always looks forward to the contact with our guests.

Bettina Seier
Accounting
Her eyes are not only focused on our numbers, but also on her 2 children, with whom Bettina likes to spend her free time.

Christine Schönberger
Human Resources
Our "hotel mum" likes to drink a glass of Prosecco in her free time on our sunny terrace while enjoying the view of the beautiful surroundings!

Johanna Breitenberger
Marketing & Sales
Our sympathetic and creative marketing assistant Johanna loves to conquer the world with her smartphone and bring creative impressions to our social media platforms.

Natalia Khabenskaya
Sales Representative
Russian is the native language of our Sales Representative Natalia. In her job, she has to deal daily with guests from her home country. She welcomes the russian guests in our lobby.
Bianca Weber
Front Office Manager
Bianca is the leader of the young & motivated reception team. Our team but also our guests make the shopping enthusiast feel right at home in our hotel.
Astrid Fasching
Reservation Manager
As a reservsation leader Astrid tries to fulfill every wish of the guests via phone. The romantic fireplace in front of the hotel is the special place for her.
Manfred Schadler
Facility Manager
No pipe burst stops him. No wall is too thick. Our technical manager Manfred does everything with skills. The sports enthusiast always has the right solution at hand.
Heinz Kloiber
Deputy Facility Manager
Always with a smile you will see our Deputy Facility Manager "Heinzi" going around the house. And his eyes and ears are always wide open. In his workshop he shows his creativity to solve any technical problems.
Ulrike Allmer
Head of Housekeeping
The attentive and communicative housekeeping Leader is in the house throughout the day and controls the cleanliness. She loves to chat with our guests and to fulfill their wishes.
Tadeja Flegar
Deputy Housekeeping Manager
Tadeja loves details and decoration, and well she shows it all around the house. The cleanliness and the guests wishes are her biggest concerns. She feels most comfortable in our newly renovated Premium Deluxe rooms.
Joachim Muhri
Chef
Our creative Chef is a real family man and shows it on the varity of our kids buffet.
Stefanie Frank
Sous Chef
The likeable and creative sous chef Stefanie pampers her guests with culinary delicacies. She is proud of the newly designed restaurant with the great buffet.
Erna Reitbauer
Spa Reception
Erna is responsible in the spa area
that everything runs to the
satisfaction of the guests and
employees. The personal conversation with the guests at our beautiful spa reception is very close to the heart of the nature lover.
Hajnal Nagler
Spa Reception
Our humorous Hajnal tries to find
the appropriate treatments and appointments at the spa reception
for all guests who want to be pampered.
Henriett Horváth
Cosmetic
Our fashion-conscious Henriett cares for well-groomed skin, hands and feet of our guests. In the cosmetics sector she can give free rein to her creativity.
Melanie Iber
Cosmetic
From face scrubs to body wraps, let yourself be pampered by Melanie and her competent team in the hotel's cosmetics area, so that you can shine even after your vacation.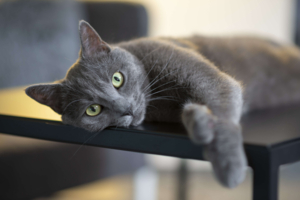 Sunny
Hotel cat
My name is sunny. I am 3 years old and life int the hotel Das Sonnrech at the 4th floor. Every day i get enough to eat and my tender loving care don´t come off badly. To say it short - I feel so good here!